Top 5 Cars made in Africa.
Africa has been a consumer when it comes to motor vehicle. Almost every cars bought and used by Africans were imported,most of this cars are second hand used thereby coming with high import duties.
The Africa automobile industries are responding by manufacturing durable and affordable cars.
Here are top 5 cars designed and manufactured in Africa.
#5. Lotus cars(south Africa).
The South African based automobile company started business in 1982 and can be said to be one of the oldest in the industry.
Barking cars is best known for its quality reproduction of the lotus7.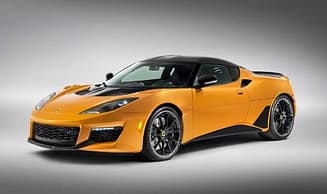 The company exports locally manufactured lotters and other limited edition performance cars replicas around the world.
The car is sold in various parts of the world including USA.
#4 kantanka(Ghana).
The kantanker automobile company was established in Ghana by doctor kwado safo kentanka.
Kentanka produces both saloon and four wheel drives, the company also has SUVs which includes the kentucky or pusuer.
some Ghanaian and other Africans are already driving some of these made in Ghana vehicles.
#3 Kiira motor's and corporation (Uganda).
The interest of Kiira motor's corporation is different from other automobile companies in Africa.
The uganda automotive company supported by the government of Uganda is interested in creating and manufacturing hybrid electric cars.
it was launched in 2014 by engineering students of the university of marketers, who participated in the vehicle designsummit in 2006.
#2 Laraki Motors(Morrocco).
Morroccan business man Mohammed laraki,founded the company in 1999.
The company started by manufacturing yachts and subsequently moved to produce luxury supercars.
In 2002 it produced a fast car the Laraki fogura .
Its 2013 Laraki Epitome is sold for 2million dollars, and it has a V8 engine with 1100horse power and a top speed that is estimated at 175 miles per hour.
#1 Innosons Motors (Nigeria).
Innosons automobile company was founded by Nigerian born Entrepreneur Innocent chukwuma and commissioned by former president of Nigeria Good luck Jonathan.
They are the first automotive company to manufacture cars in Nigeria.
Innosons has produced at least 500 units of Nigerian made cars at the cost of between 1.5 to 3.5 million naira.
Due to its wide range of production, Innosons cars attracts patronages also from the Nigerian government.
some of his vehicles includes pic up vans, SUVs and buses.